8 Themed Bars to Enjoy in Barrio Lastarria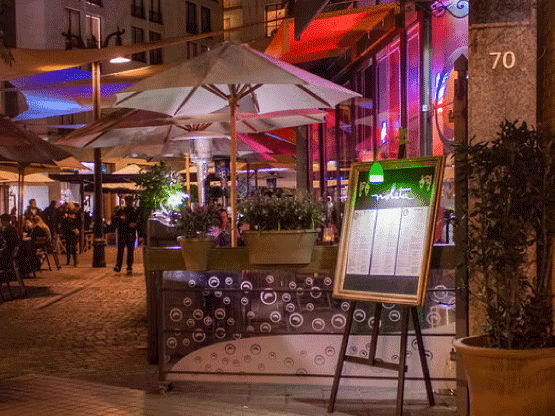 Barrio Lastarria is an eclectic mix between classical and art deco buildings, with traditional Chilean cuisine mixed up with fusion food, locally brewed beers and European spirits. The neighborhood and its surroundings also house a wide range of theme bars to enjoy very particular styles of entertainment.
Casa Lastarria
This restaurant embodies best the fine eclectic style of Barrio Lastarria, mixing neoclassic tunes with modern Santiago. The stone fortress where it's located houses a bohemian ambient to enjoy cocktails and tapas, and it's one of the best places in the neighborhood to hold social events. Its upstairs terrace has one of the best views on the neighborhood to have a drink and go sightseeing. Lastarria 70, Santiago.
Mamboleta
Located in the heart of Lastarria, Mamboleta is a proposal of a neighborhood corner bar, with a menu filled with traditional Chilean dishes in a small, tapas' style serving. Merced 337, Santiago.
Siete Negronis
This canteen-restobar, recommended by El Mercurio, holds a 12 meter long bar with over 376 different bottles. Like its name says, it has seven variations of its iconic drink, the Negroni, which is an Italian-based cocktail mixing gin, Campari and red vermouth. It also offers locally inspired drinks such as the Motini con Huesillo, using a traditional Chilean dried peach dessert. Mallinkrodt 180, Providencia.
Red Luxury Bar
In this bar you'll never get the same menu two weeks in a row. Inspired in prohibition-times speakeasies, El Mercurio recommends its darkly-lit striking style, where there is no cocktail menu, but a chalkboard with a list of preparations that are constantly changing. Constitución 53, Providencia
Culto Bar This is paradise for those who love British rock music in the heat of Barrio Lastarria. It has music, videos and drinks inspired on bands as the Verve, The Clash and The Smiths, and locals can ask for a video of their favorite Britpop band as part of their menu, inspired in rock icons such as a sip of the Jarvis (named after the Pulp lead singer) with a side of Zeppelin. Estados Unidos 246, Santiago.
Liguria
This bar and restaurant is one of the most iconic brands in Santiago, mixing up traditional Chilean drinks and dishes in a vintage styled environment with iconic and historical Chilean advertising. Fodors praises its large selection of Chilean wines and signature cocktails. Merced 298, Santiago
Bar La Junta Right in the middle of Lastarria, you can literally bump into this place when starting a tour. This pub combines beer with a good menu and is recommended by travelers for its "great craft beers along with local lagers". Now the bar is integrating cellar beer, to stand out from other pubs in the neighborhood. José Victorino Lastarria 70, Local 5, Santiago.
Bar El Túnel
This Funky style disco pub looks like a cabaret. It's both a great place to go dancing and an ideal venue to check out shows and stand-up comedians -if your Spanish is up to it. Santo Domingo 439, Santiago